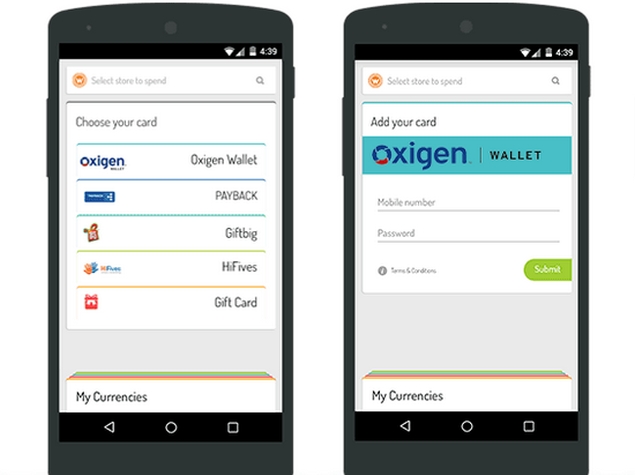 Woohoo App Review: One Place for All Your Cards and Virtual Wallets Digital Wallets like MobiKwik and Oxigen are steadily becoming more useful, whether you want to send money to someone you know, or you have to make a payment at your favourite restaurant. Others like Paytm and Freecharge are also popular for recharges, or for using services like Uber taxis, or making payments on sites like BookMyShow and Foodpanda. The catch is that each of those exists independently – you have to keep track of your balance in around half a dozen different virtual wallets already, and if you're running short of money in one of them, you can't make up the shortfall from another wallet; you have to use your credit or debit card to refill the wallet instead. Woohoo, by online gift card platform Qwikcilver, is one of the apps that wants to solve this problem, by aggregating your virtual wallets into one place, and allowing you to use the funds stored there to make payments at offline sellers who might not support the individual wallets as well. For now, Woohoo supports MobiKwik, Oxigen Wallet, Payback points, and GiftBig reward points. You can use this money as an alternative to swiping cards, making payment at offline stores for shopping, restaurants, spas, hotels and even at some online portals. There are over 80 brands registered with Woohoo, where you can shop by generating spend codes that can be used at more than 4,000 outlets. You can see the full list of supported shops on Woohoo's website.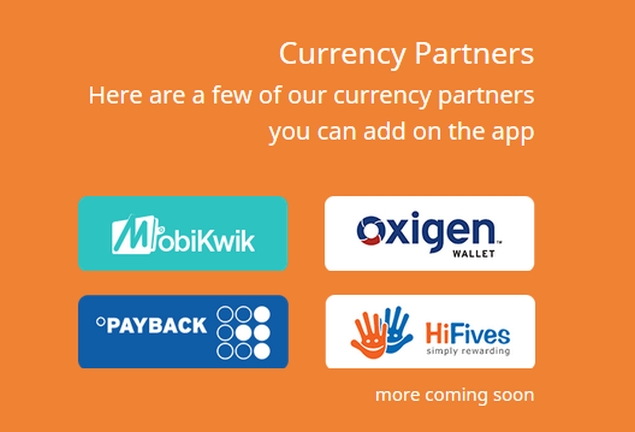 You can install the app on your phone, and leave the credit or debit cards at home and pay via Woohoo – at supported merchants anyway. What makes Woohoo appealing is that you don't need to remember which account has what balance, as the app displays the amount stored in all the different wallets in one page. It also allows you to combine them to make purchases. How does this work? Simple – let's say you go to Shopper's Stop to buy something, and get a bill of Rs. 1,000 – now, you choose the payment option in the app, and select a wallet (say MobiKwik). Once the code is generated, you can share this with the cashier who enters it manually to make your payment. If your MobiKwik account has only Rs. 800, it's not a problem, as you can pay the remainder with money stored in your Oxigen Wallet, or by using up some of the Payback points stored in your account. The app is pretty easy to use as well, once you get it set up for the first time. The interface is divided into four sections: My Currencies, Choose a Card, My spends, and Store Categories. In the My Currencies section, you can add MobiKwik, Oxigen, GiftBig, PayBack, and HiFives. The last three are loyalty programs, but you can convert the points into cash using Woohoo. Qwikcilver says it is in talks to bring more wallets, including Paytm, on board. Once you enter the card details, you have to enter a one-time password to add the wallet to Woohoo. Once the currency is added, you can see the points (or money) available in each account. The Choose a Card section allows you to add your different wallets and loyalty cards, and My Spends shows you the shopping history and funds. After you've gotten all this set up though, the main section of the app that you will use is Store Categories. This section is further divided into Shop, Dine, Entertainment, Travel, and Online. Here, you'll choose the shop you want to make your payment at – from offline retailers like Arrow, Lifestyle, Westside and more. There are over 80 different merchants who have signed up with Woohoo so far, as we already mentioned. You can use the app to make payments to online sellers like Myntra too – in both cases, the app generates a code that you enter to make the payment, while deducting money from your selected wallets. Actually making a payment is unfortunately a little clunky.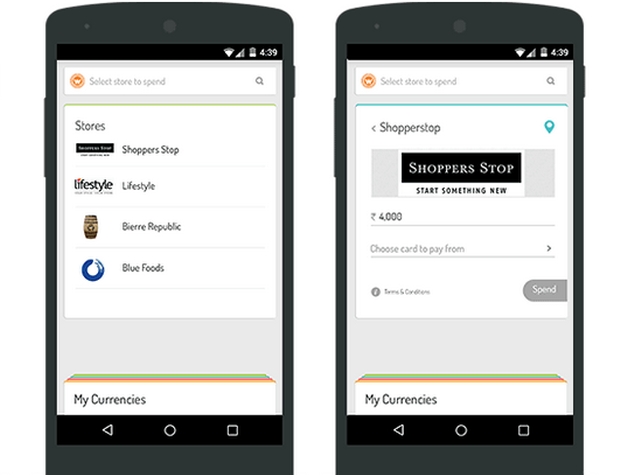 To use the app at the offline stores, you must go to the Store Categories section, and then select the brand where you need to make a payment. Next, you enter the amount to spend, and the wallet or card that you're going to be spending from. After all this is done, you tap the spend button to generate a code, which the cashier has to manually enter to complete the transaction. In the case of online sellers, you'll need to copy the code and enter it yourself. And if that wasn't cumbersome enough, you should also check the terms and conditions for the store before making the payment, because some of them will not accept payment codes during sales and special promotions. On the plus side, as a security measure, the transaction has to be completed within 15 minutes, or the money is returned to your wallet or loyalty card. The list of supported merchants is still pretty thin though – there are some fashion and lifestyle stores, and a few big e-commerce players like Cleartrip and Myntra (along with PVR and YepMe), and you can also use this for booking PVR tickets or eating at some restaurants, but it's still pretty unevenly spread out. For example, you can pay at Smoke House Deli – but only in Kolkata – and with only 19 restaurants all told, the choices are still limited with Woohoo. It's a useful addition, but not a replacement for your credit and debit cards, for now. Despite these shortcomings, our overall experience was positive – the app has a deal with PVR right now, which got us a 50 percent discount on movie tickets, and Woohoo keeps sending notifications about promotions as well. This makes it more attractive, and as more partnerships are developed, it could grow to be an essential app. You can download Woohoo for free from the Google Play store. The developers are now working on the app for iOS and Windows Phone.